Aerial Photos of New Life Church parking lot
All photographs courtesy of the Colorado Springs Police Department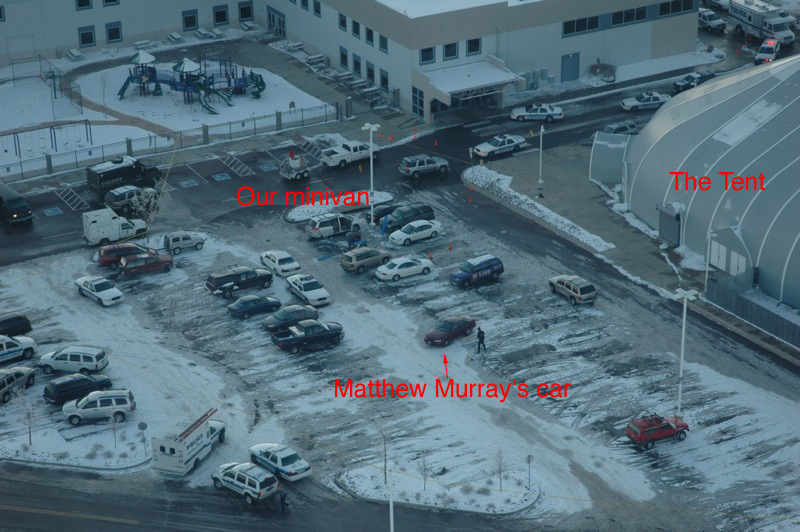 1. Matthew walked from his car towards our minivan behind the white car (the beige vehicle was not there). This was downhill.
2. The cones denote where evidence (i.e. shell casings) were found.
3. His path was toward the door at the top of the photo.
4. He shot at the Purcell's car between the main building and the tent as they were headed to the left .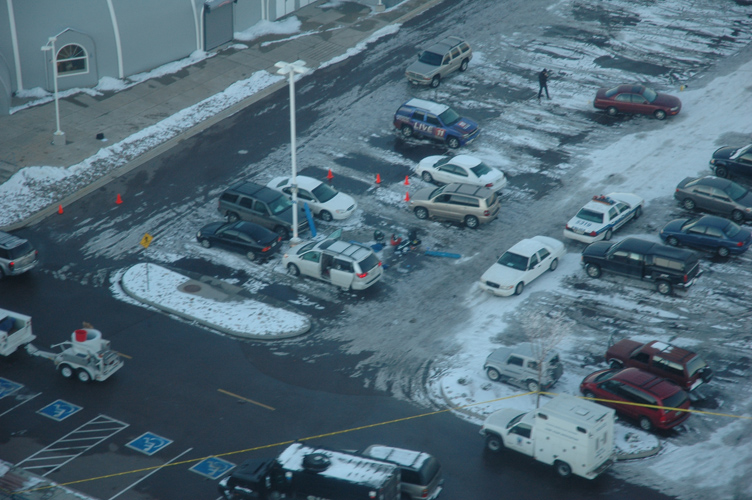 1. The paramedics had to leave a lot of stuff behind because it was still a "live" crime scene, i.e. the police were not sure how many shooters there were. The EMTs came in, took Rachel and David out and then got out.
2. From the closest cone (in front of the gold vehicle) it is 27 feet! It is about 45 feet from the cone directly in front of the minivan.
3. The four parking spaces in line with our minivan are now the area of the Works Memorial.