Works Memorial - New Life Church Parking Lot
The Works Memorial is in commemoration of the lives of Stephanie and Rachel Works who were shot and killed on this spot in the parking lot at New Life Church. on December 9th, 2007. The memorial was dedicated by Sr. Pastor Brady Boyd on December 9th, 2008.
The memorial consists of two memorial boulders, two benches with scripture verses, two large blue spruce trees and a flagstone walkway.
Photos: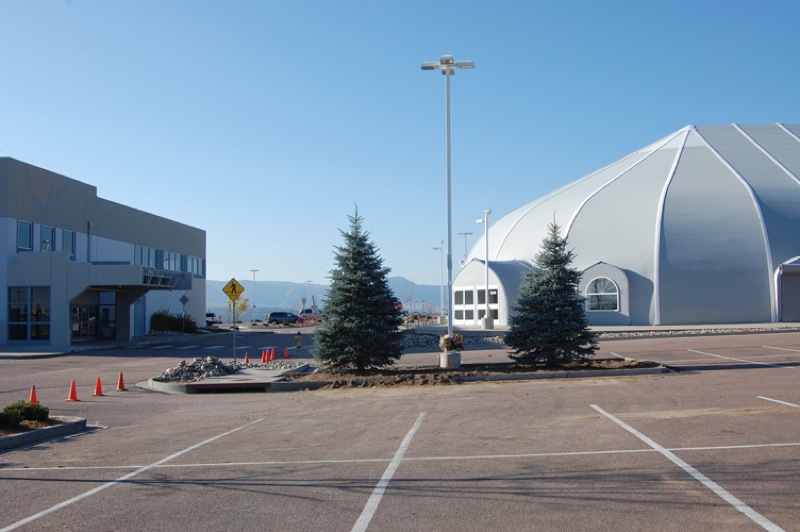 This is a view of the Memorial under construction. Gives you an idea of the slope. We were parked just to the left of the light pole.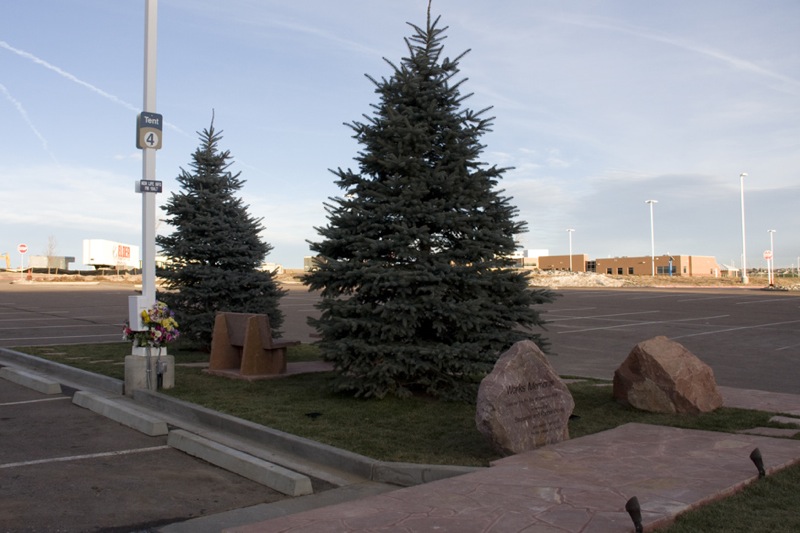 Looking east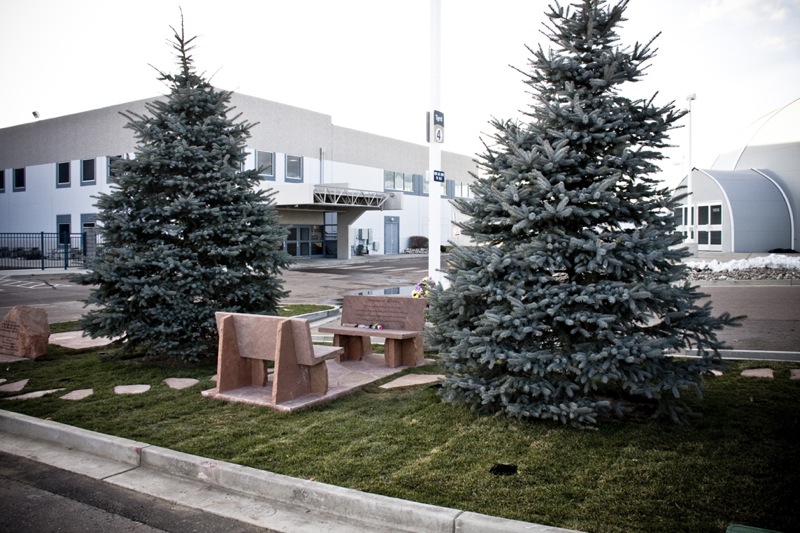 Looking west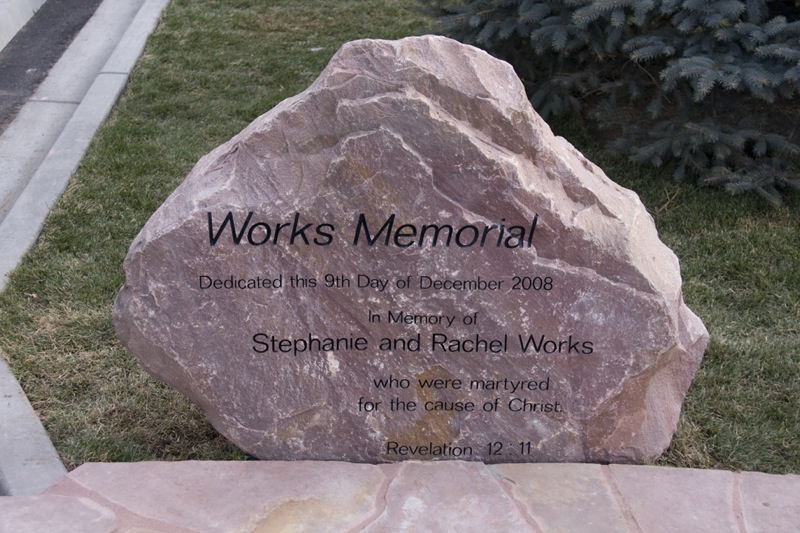 Boulder for the girls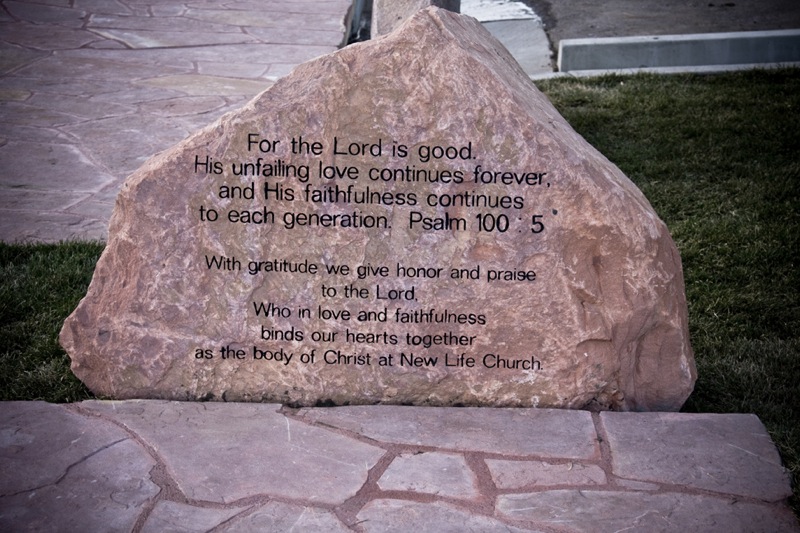 Boulder for the church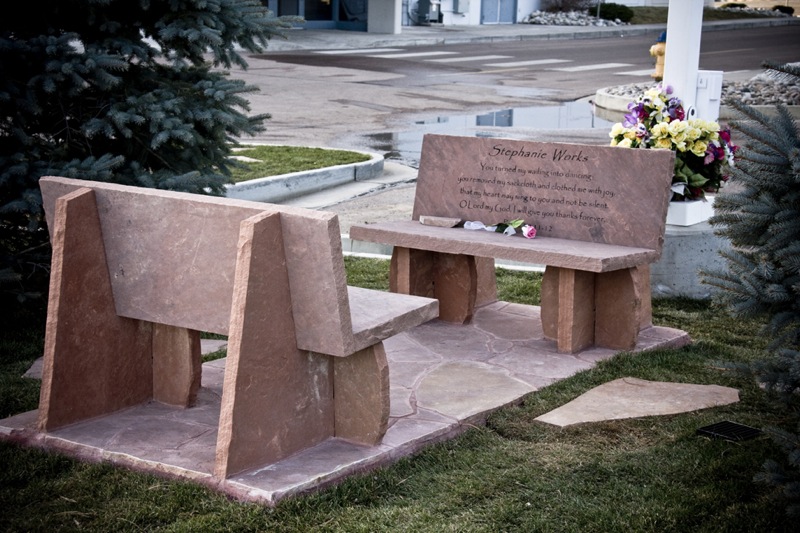 Stone Benches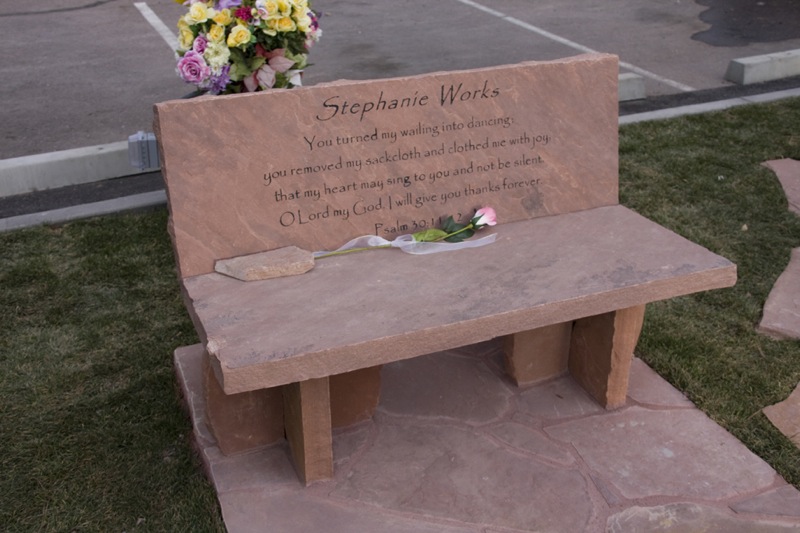 Stephanie's bench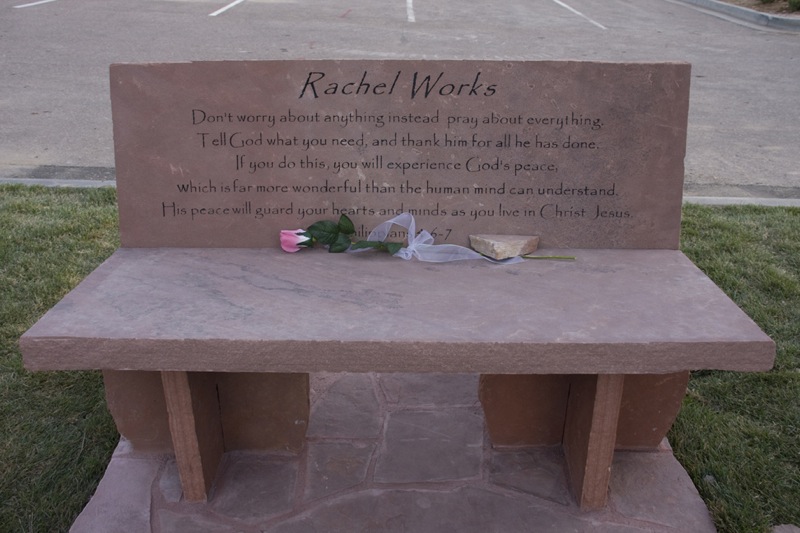 Rachel's bench